Launching of the book "Arbitration in the World Trade Organization", by Dr. Durval de Noronha Goyos Jr., on 31 October, 2003, London, United Kingdom.

The World Trade Organization is considered by Brazil to be an indispensable element in the promotion of global economic governance. Its effectiveness derives in part from the existence of a dispute settlement mechanism (DSM) capable of making all members -strong or weak – adhere to the common rules that structure the organization. The creation of such a mechanism has often been highlighted as one of the great accomplishments of the Uruguay Round and one of the most positive features of the WTO for developing countries.
Eight years after its creation, however, the WTO dispute settlement mechanism has begun to show its limitations. Successive deadlines set in order to outline proposals for changing the mechanism have been missed, the latest being the deadline of May 31 2003 that was established in the Doha Ministerial Declaration.
A re-evaluation of the mechanism is therefore long overdue. In this context, Durval de Noronha's latest book, "Arbitration in the World Trade Organization", brings to bear on this debate a clear, concise and objective analysis of the dispute settlement mechanism. It shows that in its current format the mechanism possesses significant structural failures and operational problems which have made it difficult for developing countries to achieve fair and balanced outcomes in the WTO.
Brazil has sought to make the dispute settlement process more effective and balanced, but without jeopardizing the existence of the WTO mechanism itself. Brazil seeks to preserve the intergovernmental character of the present system, ensuring that member states are still the only entities that can act as parties to a dispute within the WTO. We do not support initiatives that may introduce into the WTO an investor-state type mechanism, in which private, foreign investors could initiate cases against member states.
Brazil also seeks to prevent changes to the DSU that might bring about greater procedural complexity or higher costs for participant coutries. For developing countries the more complex, drawn out and costly these cases become, the less they will be able to initiate proceedings in defence of their interests to make the WTO dispute settlement mechanism acessible to all, legal procedures must be able to provide fair, clear and enforceable solutions in as short a time as possible.
Brazil wants to preserve -and, if possible, expand -current special and differential treatment clauses contained in the DSU. As Mr. Noronha emphasizes in his book, many developing countries feel that the dispute settlement mechanism as it now stands is biased against them, and does not take their special needs into consideration. If the dispute settlement mechanism is to provide a level playing field, it must recognize that many members start out from a painfully disadvantaged situation and must be given more time to comply with procedural deadlines. They must also be allowed greater scope for retaliation and greater access to legal assistance (when appropriate) and capacity-building cooperation from developed countries.
As Mr. Noronha points out, compliance and implementation lie at the core of some of the most troubling aspects of the WTO dispute settlement mechanism. He lists several cases in which the "winner" in a WTO dispute even when authorized to retaliate, did not manage to actually implement any such measures. As his analysis of the Brazil-Canada aircraft dispute shows, the difficulties in implementing panel decisions highlight the significant differences in power that exist between WTO members, as well as the inherent difficulties of retaliating without gravely damaging bilateral relations, the interests of one's own consumers or the interests of other sectors of the national economy.
Retaliation, although sometimes necessary , must be used only as a last resort. Retaliation is essentially a unilateral act that causes great damage in both political and economic terms. A continued emphasis on retaliation in the WTO may signify that "there is a growing risk of the multilateral trade system deteriorating into unilateral sanctions unwarranted by international law", as Mr. Noronha states.
CONCLUSION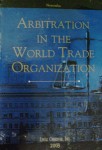 This book is the only the latest example of the many contributions Mr. Noronha has made to a greater understanding of international law. Not only accomplished lawyer who heads a major Brazilian Law firm, Mr. Noronha is also a scholar whose contributions in the field of trade law are widely recognized. Mr. Noronha assisted the Brazilian Government during the Uruguay Round and has been both a GATT and a WTO panelist. He therefore has first-hand experience of all the issues covered in his book, and brings his considerable expertise to bear in his analyses of the failings of the WTO dispute settlement mechanism. I believe that his book is an important contribution to the ongoing debate about WTO reform and must be welcomed as such by all those who have a genuine interest in promoting a fair, transparent and resilient multilateral trade system.